At English Tea Shop, we believe that wellness goes beyond just a soothing cup of tea. It is about fostering a sense of connection, embracing a holistic approach to well-being, and sharing the journey with others. Gifting is a simple yet profound act that can bring immense joy and wellbeing to both the giver and the recipient. But, beyond the tangible nature of the gift itself, sharing wellness through tea gifting is a beautiful way to build community, promote self-care, and spread the goodness of a rejuvenating beverage.
Bursting with vivid colours and flavours, our Wellbeing Favourites pack comprises 40 tea bag sachets across 5 of our specially blended teas that are crafted with your wellness in mind. Take time out for tea with those you love and find your new favourite flavours together as you join each other on a journey of wellbeing. Consisting of something for everyone, from refreshing citrussy teas to spicy vegetal blends, the flavours of wellness cover many different taste profiles. Our Wellbeing Favourites pack includes our signature Chai Black Tea, Pure Green Tea, Happy Me, Shape Me and Lemongrass, Citrus & Ginger blends, all of which combine the finest natural ingredients into a delicious, wellness-inducing brew.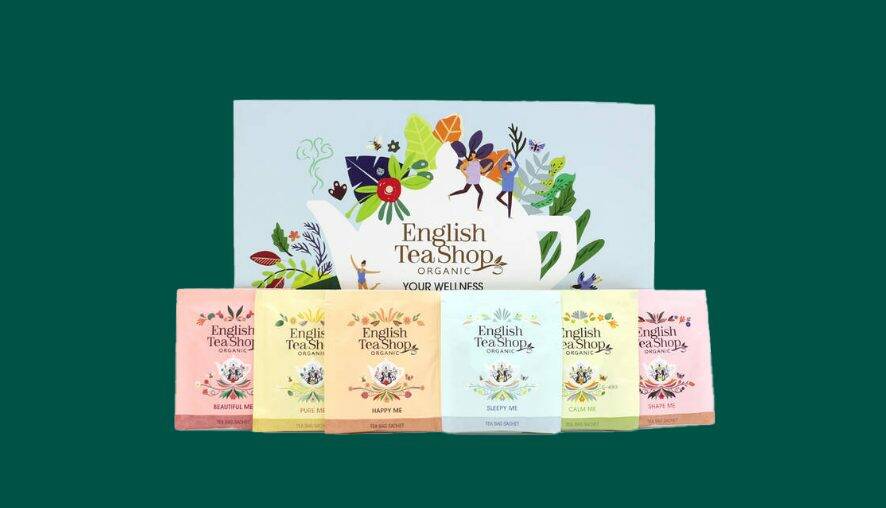 Our Wellness Collection Gift Pack is the perfect gift to help spread wellness to those that matter to you most. A selection of 48 sachets of our tastiest organic teas, these blends are all designed with your wellbeing in mind, bringing together the natural benefits of only the finest ingredients. The pack contains our Beautiful Me, Pure Me, Happy Me, Sleepy Me, Calm Me and Shape Me blends, all blended to enhance wellness. This collection is also available in the Wellness Collection Gift Tin, containing 36 of the aforementioned sachets. Prioritise wellness with your loved ones today and spread goodness through the deliciousness of a refreshing tea.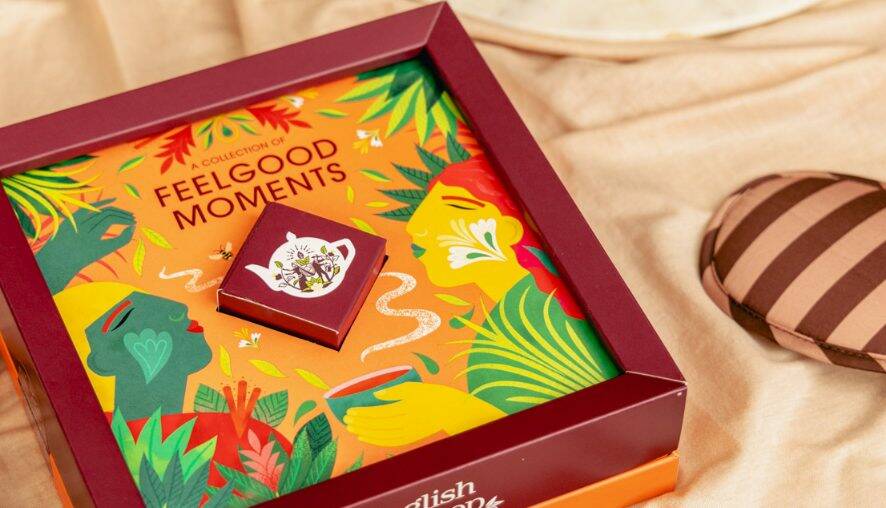 Feel Good Moments collection comprises a range of our finest restorative teas to enhance wellbeing and for you to share with those you love. Containing 4 exquisite blends, holding 32 of our compostable tea bag sachets, this is the perfect gift to create special moments, sharing unique flavour combinations and wellness together. This includes our Sencha Green Tea, Immune Me, Turmeric, Ginger & Lemongrass as well as our Cinnamon, Moringa & Ginger blends. All of these blends possess not only a unique and indulgent taste profile but possess all of the ingredients and properties needed to help boost your immune system and indulge in wellness together.
Here at English Tea Shop, we believe that the joy of tea and all of its benefits are made to be shared. Spread wellness today by gifting one of our specially designed gift sets to those that mean the most to you and embark on a journey of flavour and wellbeing together. To hear more about wellness here at English Tea Shop, stay tuned to the blog.