Last month, on the 8th of March, the world took an important moment to celebrate the ongoing achievements of women across the globe for International Women's Day. Here at English Tea Shop, we wanted to ensure we did just the same. This year, we celebrated IWD alongside B-corp month, putting on a two-day programme for our staff, to create awareness across the two important events.
Conducted by the Sri Lankan Vocational Training Authority and Ministry of Health, we provided a programme of sessions with the aim of increasing awareness of skills, training, self-development and health and well-being. Not limited to solely our female staff, these sessions were both interactive and informative and were very much in line with our ethos of focusing on our employee's wellbeing.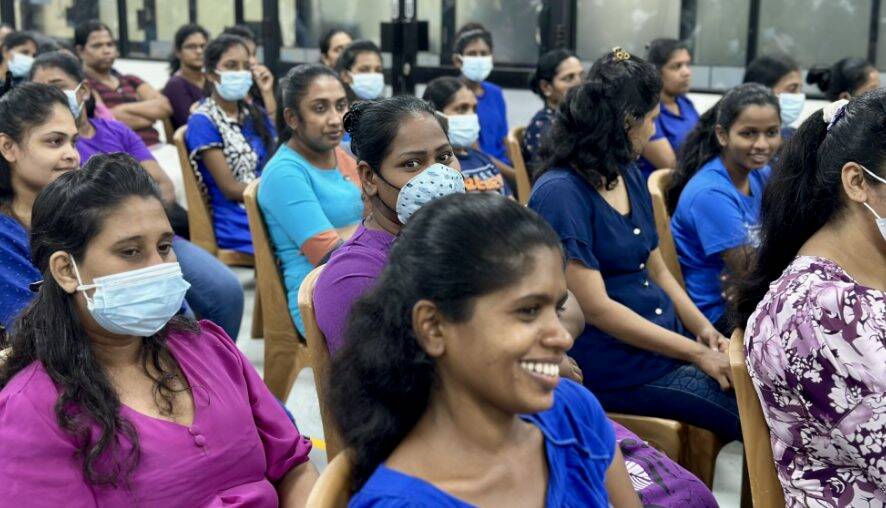 Some of the sessions across the two-day event included important topics such as:
Opportunities and skills: Providing awareness on Sri Lanka's Technical Vocational Education and Training System and the opportunities it can provide for our employees to improve and diversify their skillset.
Productivity and success: Offering a motivational session to improve the personal development of our employees and provide useful tips on how to boost productivity, both in and out of the workplace.
Entrepreneurship: We held sessions on entrepreneurial initiatives, offering useful advice on entrepreneurship opportunities in the country and money-saving habits to use within this.
Health and wellbeing: Provided a crucial session that offered awareness of non-communicable diseases and how they can be prevented through improved nutritional intakes and healthy activities.
Women's Health: Shared key knowledge surrounding reproductive health, menopause and female care, providing awareness to our staff on how women can take appropriate care of themselves.
As part of our unwavering commitment to our staff's well-being, we also conducted PAP smear and breast cancer detection screening tests for all of our female staff over the age of 35. We couldn't have made our journey so far without our staff, so committing to ensuring they're healthy is our way of giving back.
Outside of the insightful programme of sessions we put on, we also wanted to allow our staff to showcase their creative talents. Holding a competition, we asked our staff to do some drawings and depict what they felt were the realities that women face within Sri Lanka, with the best drawings awarded prizes. This initiated some incredibly thought-provoking conversations whilst also uncovering some hidden talents!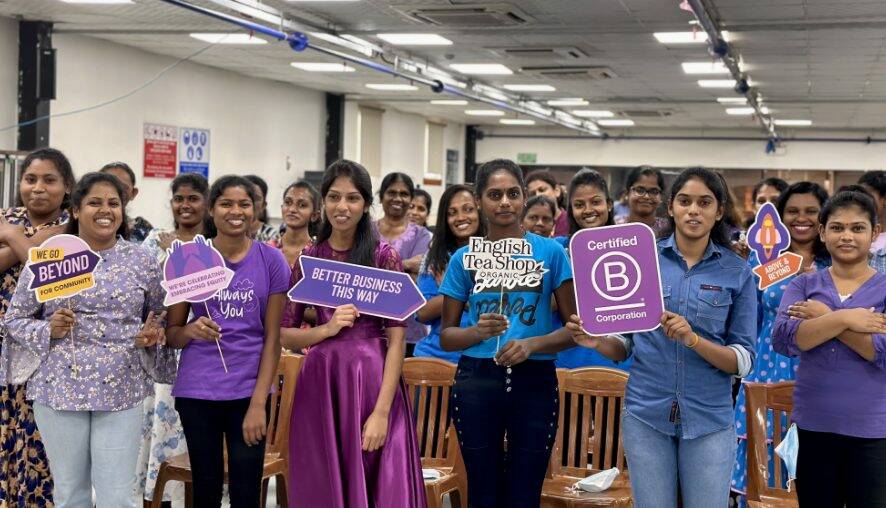 At English Tea Shop, Prajava (meaning community) has always been our guiding principle, putting the well-being of all those involved in our organic tea revolution as the first priority. We believe that through our IWD and B-corp month programme, we have successfully provided great insight and value to our employees, for them to use both within the workplace but also within their personal lives. This is just one of the few steps we take to ensure we go beyond when it comes to well-being and is just one of the ways we bring our ethos of Prajava to life.
Read about Prajãva in practice at English Tea Shop